British-Algerian Journalist Mohammed Tamalt died in a coma on December 11, following a three-month hunger strike intended to protest his two-year jail sentence in Algeria. The jail term came as a result of a poem written on Facebook by Tamalt, perceived as "defaming a public authority" and "offending" Algeria's President Abdelaziz Bouteflika. Tamalt's lawyer, Amine Sidhoum, wrote, "I can confirm the death of [Tamalt] in Bab el-Oued hospital after a hunger strike of more than three months and a three-month coma." The blogger and freelance journalist ran a website based in London, and was arrested shortly after posting his poem on June 27, near the capital of Algiers. The Algerian appeals court later upheld the ruling.
 Tamalt's death has sparked calls for investigation and accountability by various human rights groups. In August 2016, Human Rights Watch
urged
Algerian authorities to release him when he was in critical condition. Amnesty International's 
Brahim Mahdid
 called for "a full, transparent, and independent investigation into Mohammed Tamalt's death." He went on to question the cause of death in an
interview
Al Jazeera
, raising questions of whether Tamalt "received the proper treatment during the strike." Sidhoum also spoke to the news …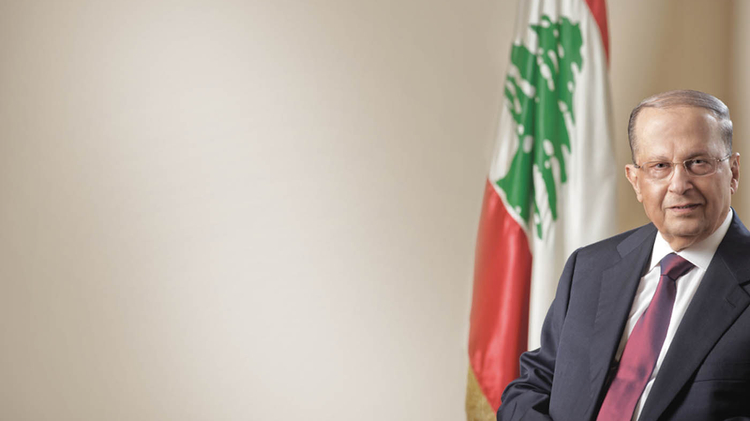 After more than two years of delay, Lebanon's Parliament elected Michael Aoun, a former chief in the national army, as the country's next president on October 31. The office was left vacant after the Michel Suleiman's term ended in May 2014, and it took more than 45 attempts to elect a President since Suleiman left office. The parliamentary vote took four rounds, after Auon failed to reach a majority in the first round, and the following two rounds received more votes than members in Parliament. In the fourth and final round, Auon received 83 votes, passing the threshold needed in the 128-person Parliament. Aoun has since tapped Saad al-Hariri as prime minister and tasked him with forming a new government.
The United States Department of State released a press statement congratulating "the people of Lebanon on the election of President Michel Aoun, in accordance with Lebanon's constitution. This is a moment of opportunity, as Lebanon emerges from years of political impasse, to restore government functions and build a more stable and prosperous future for all Lebanese citizens." The statement went on further to urge the Lebanese government to "uphold international obligations."
Last week, Iranian Foreign Minister Javad Zarif became…
Morocco is preparing to hold parliamentary elections on October 7, marking its second parliamentary election since 2011. Approximately thirty political parties are participating, including Morocco's ruling Islamist Justice and Development Party (PJD). In 2011, the PJD won 27 percent of the vote with 107 out of 395 seats, and formed a coalition with two secular parties. Since the elections, the PJD's secretary general, Abdelilah Benkirane, has held the position of prime minister.
The royally-backed Authenticity and Modernity Party (PAM), PJD's main rival, is also a contender in the upcoming elections. PAM, founded in 2008 by a royal advisor to King Mohamed VI, has been a close ally of the royal establishment. It recently presented itself as a potential alternative to PJD in last year's local elections, winning 21 percent of all local seats, while PJD garnered only 15 percent. Despite PAM's success, the results showed stark differences between rural and urban voting outcomes. PAM performed well in the rural areas of Morocco, while the PDJ received more votes in urban centers.
PJD's current pre-election campaign has centered around a platform of combating corruption and promoting good governance. Benkirane issued a statement outlining the key features of PJD's campaign …
In the wake of a $1.15 billion arms sale announced in August 2016, Senators Rand Paul (R-KY) and Chris Murphy (D-CT) introduced S.J.Res. 39, a joint resolution of disapproval to block the sale. Senators Al Franken (D-MN) and Mike Lee (R-UT) cosponsored the resolution. In a statement Paul said, "Saudi Arabia is an unreliable ally with a poor human rights record. We should not rush to sell them advanced arms and promote an arms race in the Middle East." Murphy added that "in Yemen, this is not seen as a Saudi bombing campaign.This is seen as a U.S. bombing campaign." As stated in the Arms Export Control Act of 1976, the Senate can force an up-or-down vote on the arms sale 10 days after the bill's introduction. Notably, Senator Ben Cardin (D-MD) opposes the resolution, saying the bill's goal was "not relevant" to the concerns over Saudi Arabia's behavior in yemen, adding, "At this point, I don't think it's helpful to countermand the president."
On August 29, sixty-four Members of Congress sent a bipartisan letter to the White House, stating, "Past Congressional concerns about Saudi Arabia's war in Yemen have not been addressed… This military campaign has had …
Photo Credit: AFP
On Monday, September 12, a 10-day ceasefire is set to begin in Syria, followed by joint U.S.-Russia air strikes on jihadist militants. Secretary of State John Kerry spoke with Russian Foreign Minister Sergey Lavrov in Geneva, Switzerland, in the hopes that this plan would "reduce violence, ease suffering, and resume movement towards a negotiated peace and a political transition in Syria."
This comes after an announcement that President Bashar al-Assad agreed to the terms of the deal, which was originally negotiated in June between the United States and Russia. Syrian opposition forces have voiced their concern over the terms of the deal, particularly over perceived benefits the Syrian government may reap. In a video statement translated by the BBC, Ali al-Omar of the rebel group Ahrar al-Sham lamented the hard-fought war many other rebels have endured, and that, "[We] cannot accept half solutions."
The truce states that the Syrian government will stop its assault of particular opposition-controlled areas in the country. Once the ceasefire has passed, Foreign Minister Lavrov expressed an interest in resuming talks over the future of Syria, emphasizing that "the negotiations must be inclusive, with participation of all the sides in [Syria]."
The goal …